From Vern:
I enjoy making planning the wedding with the couple convenient and enjoyable, and the ceremony itself joyous and memorable.
Whether you want a traditional, civil, multi-faith, or
unique service, and whether you plan a private
ceremony or one for family and select friends, you may
find this information and these resources helpful.

#HowToPlan
How to Plan Your Wedding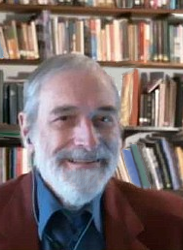 I'll ask you some basic questions so I can get started helping you plan. I'll refer you to some resources on this web site.
We can meet by Zoom!
Let's find a time when all three of us can meet.
I am never available Sunday mornings, but other times might be arranged. My daytime schedule is irregular and often fexible. Evenings are more difficult but might be possible. Often I am available one or more of these times:
Mondays 8 am Central Time
Tuesdays 7 pm Central Time
Fridays 10 am Central Time
Saturdays 8 am Central Time
To view planning dates currently open for me, please visit this schedule. If none of these times works for you, let me know and we'll find a time!
Before we meet, please complete the planning points notes with as much information as you have currently.
EMAIL PLANNING
If you would like to plan, or begin planning, your ceremony by email, please complete these planning points with as much information as you have currently and email them to me, vern@cres.org.
If you wish a simple ceremony and do not wish a planning session, please complete the first 10 points with any additional information you wish to send.
WEDDING PLANNER-COORDINATOR
If you are considering a wedding planner or
coordinator, please see this advice.
LOOKING FORWARD
I look forward to celebrating your love and commitment on your Wedding Day!