2017 PROGRAMS
Sacred - the movie — May 18 Thurs 7 pm
Vital Conversations — 2d Wednesday of the month 1-2:30 pm
Vital Conversations Coffee — 4th Wednesday of the month 8 am
Healing Religious Bias — 2017 Sept 20 Wednesday 9-11 am
---
Candlemas — 2017 Feb 2 Thurs 7 pm
World Religions Lectures — 2017 Feb 17-18 Fri-Sat
When Even Evil Will Ordain the Good — 2017 Mar 8, 15, 22, 29
New YouTube video from this Lenten series
12th Annual Dialogue and Friendship Dinner — Apr 6

---
OTHER ANNOUNCEMENTS

WEDDINGS of all kinds -- click for information
private arrangements
THANKS to Robert and Shye Reynolds, a CRES fund to assist couples with fees for wedding ceremonies has been established, in celebration of their marriage June 19, 2002, on the occasion of their thirteenth anniverary this year.
---
FORTHCOMING BOOKS
see also our publications page
in progress: KC Star, Many Paths Columns and fresh essays:
The Three Families of Faith and Secularism
Many have asked for a compilation of columns Vern wrote for the KC Star, 1994-2012, and the essays fatured in Many Paths. Here are tentative chapter headings for the selections:
The Three Families of Faith
Faith and the Arts
Science and Religion
Teachers of the Spirit
Ritual and Worship
Religion and Public Policy
Specific Faiths (Buddhism, Islam, etc)
Comparative topics (Reincarnation, etc)
How the column began and ended
---
OTHER PROGRAMS and SERVICES
If you would like to engage Vern or another member of the CRES staff for a speech, consultation or other work with your organization or personally, please visit www.cres.org/work/services.htm or email vern@cres.org
---
---
---
SoulJourners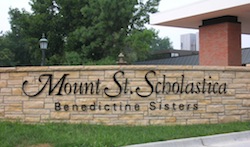 Lectures
on World Religions
2017 Februrary Friday-Saturday 17-18
Vern lectures in Atchison on world religions for students in the Benedictine Sister's Souljourners spiritual formation program leading to spiritual direction ministry at the Sophia Center, 751 South 8th Street, Atchison, Kansas 66002
---
---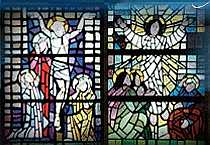 A LENTEN SERIES
Potluck at 6p, program 6:30-7:30.
The Episcopal Church of the Redeemer
7110 N. State Route 9, KCMO 64152; (816) 741-1136
When Even Evil Will Ordain the Good
CLICK HERE TO DOWNLOAD THE 8-PAGE PDF
AVAILABLE THROUGH HOLY WEEK
Using themes from world religions to illumine our own tradition, the Reverend Vern Barnet, DMn, explores the powerful mysteries of the crucified and resurrected love of our Savior through the texts of sonnets from the "Credo" section his new book, Thanks for Noticing: The Interpretation of Desire.
Vern wrote the Wednesday "Faith and Beliefs" column 1994-2012 for The Kansas City Star and now writes for each issue of the diocesan magazine, Spirit. He founded the Kansas City Interfaith Council in 1989. He is a very happy lay Episcopalian.
Mar 8 - The Jesus of History or the Christ of Faith?
Mar 15 - A Paradox of Salvation
Mar 22 - The Gospel Theater
Mar 29 - The Mystic Vision
Through Eastertide, download the 8-page study guide in PDF

YouTube video of the study group reading Sonnet 88

Readings: Sonnet 82; Mar 8 -79; Mar 15 - 80 (& 85); Mar 22 - 84; Mar 29 - 86 (& 88).

Art to illustrate the themes


Two views of an icon of Christ teaching and Velázquez's "Christ after the Flagellation contemplated by the Christian Soul" Mar 8 and Mar 15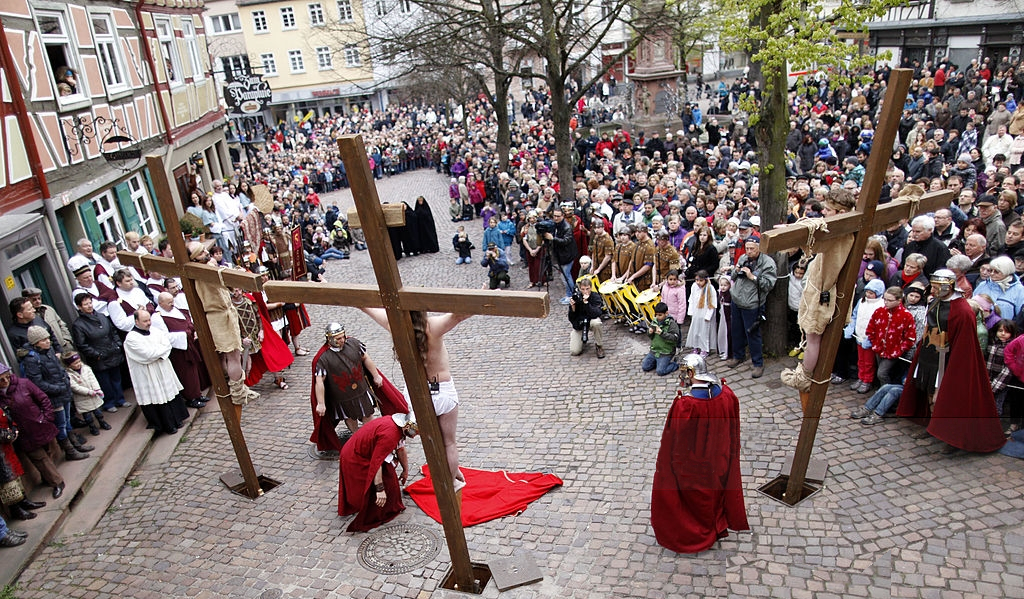 A modern enactment of the crucifixion. Mar 22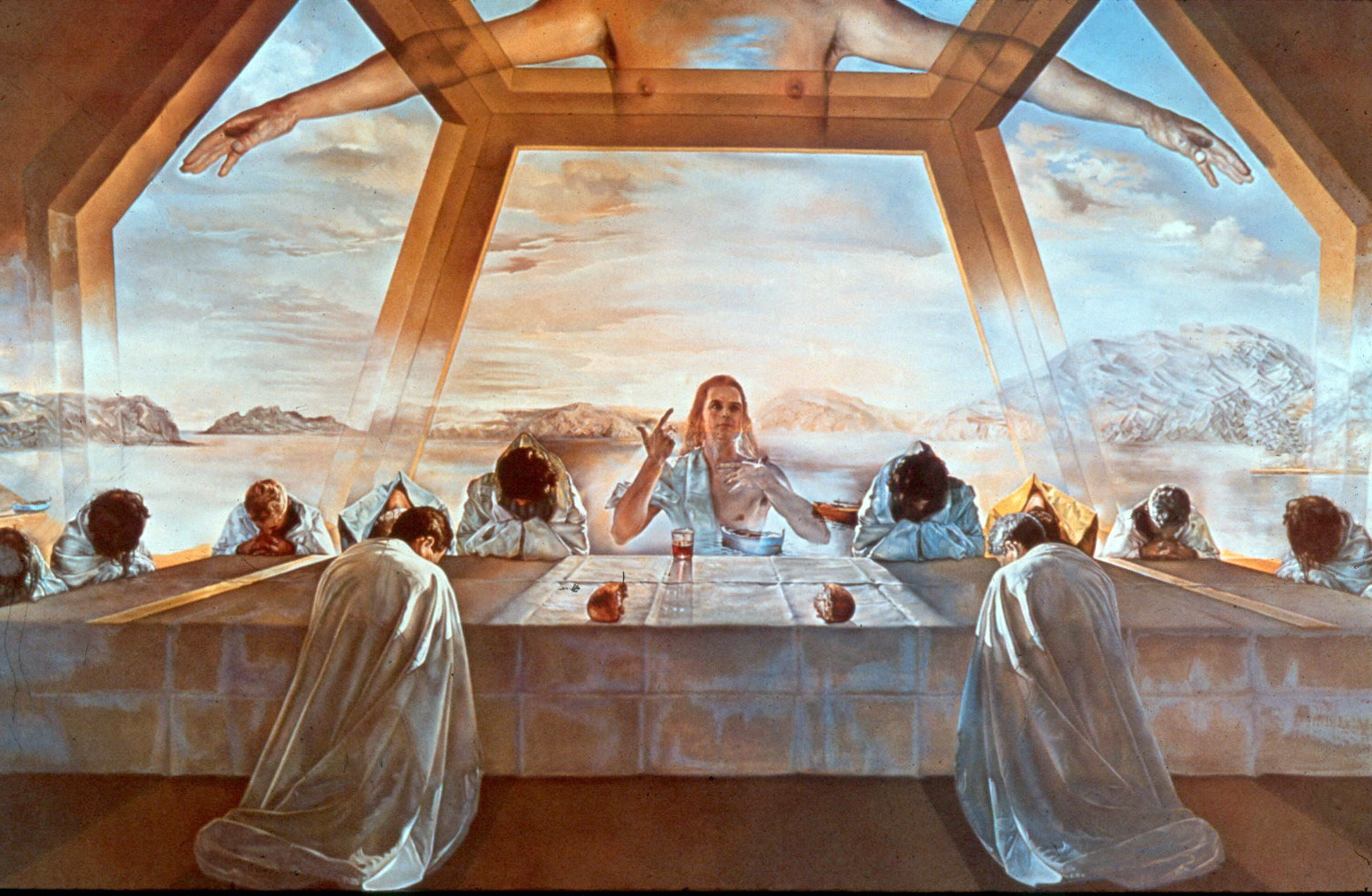 Dali's "Last Supper" Mar 29

---


The Dialogue Institute Kansas City, UMKC Division of Diversity and Inclusion, and UMKC's International Dialogue Student Ass'n cordially invite you to the
12th Annual Dialogue and Friendship Dinner
Members of different cultures join to enjoy cultural diversity
Global Warming of Hearts: Love and Acceptance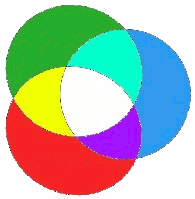 2017 April 6 Thursday 6-9 pm
UMKC Student Union Multipurpose Room 401
5100 Cherry St, Kansas City, MO 64110

Invocation: The Reverend Vern Barnet, DMn
Keynote: Professor Eve R. Levin, PhD
Chair, History Department, University of Kansas
Music by Cindy Novelo
Award Recipients:Cornerstones of Care - KC; Down Syndrome Guild;
Dr. Joe Sopcich, President of Johnson County Community College
Host Committee: Peggy Dunn, Mayor of Leawood; Carl Gerlach, Mayor of Overland Park; Ron Slepitza, President of Avila University; Marvin Szneler, Executive Director of JCRB - AJC; Jeremiah Morgan, Stake President- the Church of Jesus-Christ of LDS; William B. Rose-Heim, M.Div, Regional Minister and President Christian Church of Greater Kansas City; Sheriff, Calvin H. Hayden, Sheriff, Johnson County
Information and Tickets
https://www.eventbrite.com/e/12th-annual-dialogue-friendship-dinner-tickets-32049813856
---

170518Sacred
Sacred - The Movie
May 18 Thurs 7 pm Tivoli Theatre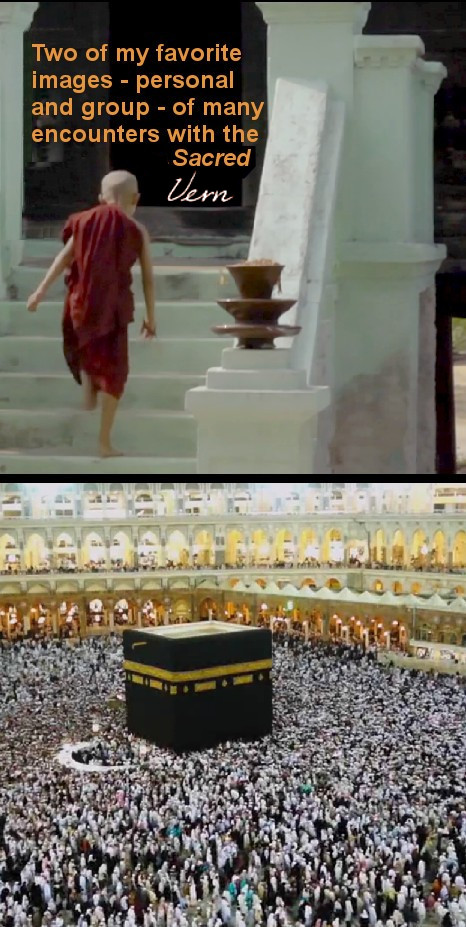 Sacred immerses the viewer in an exploration of spirituality across cultures and religions. At a time when religious hatreds dominate the world's headlines, this film, sweeping in global reach and yet intensely intimate, explores faith as primary human experience: how it is used to navigate the milestones and crises of private life. Directed by Academy Award® winner Thomas Lennon and shot around the globe by 40 filmmaking teams.
Presented with the cooperation of CRES
by Open Circle Spiritual Cinema Series
May 18 Thurs 7 pm
www.TivoliKC.com

---
---
Healing Religious Bias
September 20, 2017 Wednesday 9am-11am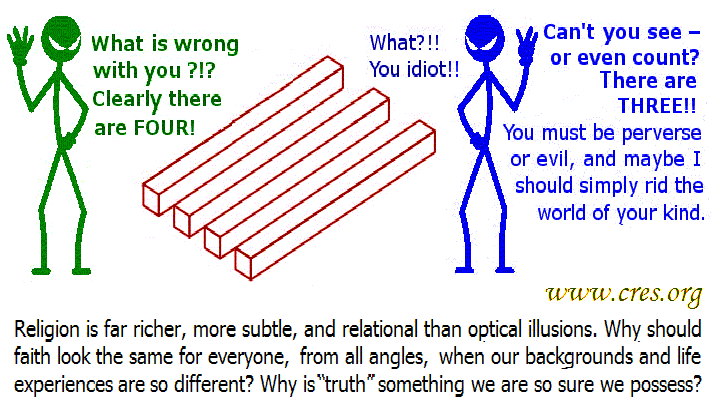 Vern works with the Learning Community Work Group of the Kansas City Cultural Competency Initiative (KCCCI) folks, whose mission is to create a sustainable community process to provide culturally appropriate care and reduce disparities in service to clients, students and peers. KCCCI members are largely human service providers – mental health, behavioral health, social welfare, education and more. Vern provide an overview of world religions, discusses their representation in Kansas City, offers a working definition of bias, and presents best practices in providing culturally competent service.



---
---

A Vital Conversation Coffee

Vital Conversations

2nd Wedneday of the month 1-2:30 pm
MidContinent Public Library Antioch Branch
6060 N Chestnut Ave, Gladstone, MO 64119
(816) 454-1306
You are welcome even if you have not read the book or seen the movie
A Free Monthly Discussion Group Led by David E Nelson
C R E S senior associate minister
president, The Human Agenda
"The purpose of a Vital Conversation is not to win an argument,
but to win a friend and advance civilization." --Vern Barnet
Vital Conversations are intentional gatherings of people to engage in dialog
that will add value to the participants and to the world. In Vital Conversations,
we become co-creators of a better community. --David Nelson
The discussions began May 24, 2002, at the CRES facility
by examining Karen Armstrong's The Battle for God
Reading is magic and a mysterious activity that feeds the mind, transports the imagination, sooths the soul, and expands life. It is most often done in solitude and yet connects us to so many others both near us and far from us. Many readers enjoy the opportunity to share their reading discoveries and to expand from the sharing of others. Reading is an important aspect of our common humanness.

--David E. Nelson

Vital Conv. Coffee
an open exchange of ideas
with no preset agenda
4th Wednesday monthly
8 am
Panera Bread
311 NE Englewood Road
Kansas City, MO 64118
816-453-2770
UPCOMING 2017 Vital Conversations Schedule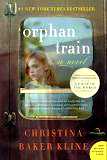 March 8
Orphan Train by Christina Baker Kline. Between 1854 and 1929, so-called orphan trains ran regularly from the cities of the East Coast to the farmlands of the Midwest, carrying thousands of abandoned children whose fates would be determined by pure luck. The National Orphan Train Complex is located in Concordia, Kansas. Several of you have visited this complex and others could visit it soon. This book follows the story of several specific children. You can explore and bring additional stories to the conversation. For NPR's broadcast, go to http://www.tinyurl.com/hfs4ezn.
April 12
Silence by Shusaku Endo. It is the story of a Jesuit missionary sent to 17th century Japan, who endures persecution in the time of Kakure Kirishitan ("Hidden Christians") that followed the defeat of the Shimabara Rebellion. The recipient of the 1966 Tanizaki Prize, it has been called "Endo's supreme achievement" and "one of the twentieth century's finest novels." Written partly in the form of a letter by its central character, the theme of a silent God who accompanies a believer in adversity was greatly influenced by the Catholic End?'s experience of religious discrimination in Japan, racism in France, and a debilitating bout with tuberculosis. The movie based on this book was released in January of 2017.
May 10
Six Degrees: Our Future on a Hotter Planet by Mark Lynas. Six degrees may not sound like much, but as this sobering, engrossing, up-to the minute book warns, a six-degree rise in Earth's average temperature would be enough to reshape our world almost beyond recognition. Mark Lynas explains the processes and examines the effects of this unprecedented phenomenon, drawing on the full range of state-of-the-art research and sophisticated computer models that show conclusively that today's climate change is a new and different challenge.
June 14
The Wolf at Twilight: An Indian Elder's Journey through a Land of Ghosts and Shadows by Kent Nerburn. Some journey's take a lifetime to complete, especially when you are on another person's time. The author returns to visit an Elder Indian friend who has a strange but delicious request. First is the burial of his dog and second is to find out about a long-lost sister. Kent's commitment to assist in the long search results in a deepening understand between friends and a growing respect for another culture. Something's we will never understand, but lack of understanding need not hinder love and compassion.
July 12
Chances Are… Adventures in Probability by Michael Kaplan and Ellen Kaplan.
This fascinating layman's trek through probability theory, from its roots in dice games in the seventeenth century to its role in modern-day thermodynamics, tackles humanity's innate need to seek order in even the most chaotic phenomena. The authors, a mother-and-son team, address simple problems (How many shuffles make a deck of cards truly random? At least seven) and more complex ones (Can time move backward? Yes, but it's unlikely). They do not avoid mathematical equations, but both have backgrounds in the humanities, and their sense of whimsy—"Once you know that daisies usually have an odd number of petals, you can get anyone to love you"—allows them to draw stimulating conclusions.
August 9
Tribe: On Homecoming and Belonging by Sebastian Junger. We have a strong instinct to belong to small groups defined by clear purpose and understanding -- "tribes." This tribal connection has been largely lost in modern society, but regaining it may be the key to our psychological survival.Combining history, psychology, and anthropology, TRIBE explores what we can learn from tribal societies about loyalty, belonging, and the eternal human quest for meaning. It explains the irony that-for many veterans as well as civilians-war feels better than peace, adversity can turn out to be a blessing, and disasters are sometimes remembered more fondly than weddings or tropical vacations. TRIBE explains why we are stronger when we come together, and how that can be achieved even in today's divided world.
September 13
The Worst Hard Time by Timothy Egan tells the story of those who survived the Great American Dust Bowl. Some of our parents could be a part of these stories. After reading the book, you can further prepare by interviewing some of your elders who either remember or have stories they were told about this period in the Great Plains between 1901-1939. Timothy Egan is the same author who wrote The Big Burn which we discussed in Vital Conversations.
October 11
Islam and The Future of Tolerance, A Dialogue Sam Harris and Maajid Nawaz (respectively, author of The End of Faith and author of Radical). We have read and discussed both these authors in the past. In this short book, you are invited to join an urgently needed conversation: Is Islam a religion of peace or war? Is it amenable to reform? What do words like Islamism, jihadism, and fundamentalism mean in today's world?
November 8
One Hope: Re-Membering the Body of Christ. 2017 marks the 500th anniversary of the beginning of the Reformation. The split between Roman Catholics and Lutherans played a major role in that series of events that changed the Church. This is a resource for those interested in exploring greater cooperation between part of "The Body of Christ." The essays in One Hope are the product of an intense collaborative process by six gifted scholars and pastoral leaders, three Lutheran and three Catholic.
December 12
Appreciative Inquiry Evaluation of Past Year and Planning for 2018
Selections are subject to change. If you would like to be reminded and have additional information, contact David Nelson at humanagenda@gmail.com or call (816) 453-3835
---
---

ABOUT CRES PARTICIPATION
Having spawned several other organizations,
including the Greater Kansas City Interfaith Council,
we continue to offer programs initiated by and through others
but we no longer create our own in order to focus on our unique work.
For interfaith and cultural calendars maintained by other groups, click here.


---